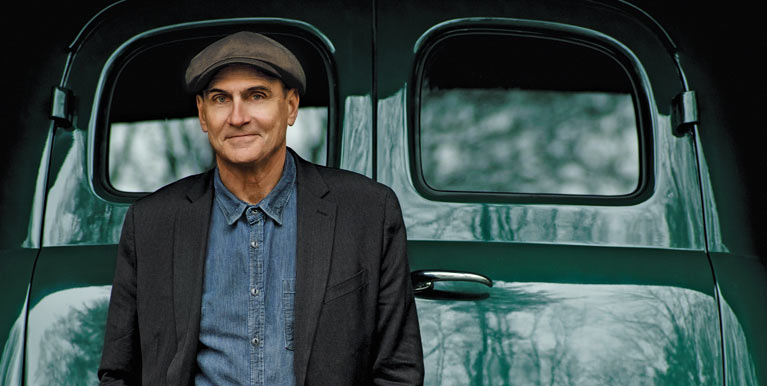 "SHOWER THE PEOPLE" you love with love
JAMES TAYLOR WANTS YOUR HELP — again!
Calling all moms, dads, kids, aunts, uncles, grandparents, friends, campers, schoolmates, choristers, athletes, campers, nurses, doctors, lifeguards, first responders, book club members, pets, etc:
James is excited to be hitting the road this summer and wants to take YOU with him!
Videotape yourself with a group of 5 or more of your closest pals singing "Shower the People" and submit the video at the link below. Your group video may appear on the massive LED "wall" onstage behind James and his All-Star Band!
To participate: Watch the sample fan videos below for guidance then follow James's instructional video to record your own. When filming is done, you will upload your video at the bottom of this page.
IMPORTANT NOTES!
Please use cameras on tripods or webcam stationary cameras. NO HANDHELD CAMERAS or cameras on selfie sticks which will be too shaky for this use. Also, film yourself in one complete take and do NOT edit your video; once you have begun filming, continue filming to end of song.
Your group can be an organized choir a gathering of friends, colleagues or family. Any combination of 5 or more people!
BE CREATIVE! HAVE FUN! LET JAMES KNOW WHERE YOU ARE FROM! James would love to share his global music community onscreen with these videos so please feel free to hold a flag of the place where you are from, or wear shirts/hats to identify your state, school, country, camp, hospital, place of work, favorite vacation spot etc!
Final deadline for entries is Tuesday, July 13, 2021 at 6pm ET (but THE SOONER THE BETTER!).
Files should be in .MOV or .MP4 and can be no larger than 400mb.
If uploading from a mobile device, please ensure you are connected to wi-fi before beginning your upload.
Feel free to submit as many videos as you like.
Be sure to read and follow closely all instructions to be sure your video can be used.
PLEASE FOLLOW JAMES'S INSTRUCTIONAL VIDEO BELOW WHEN FILMING:
SAMPLE FAN VIDEOS
By uploading this video you are assigning all rights for the use of this video in perpetuity to Tisbury Tours to use in any media and to be distributed in any manner throughout the world.
Having trouble? Contact us here.